Bob's Peanuts & Candy Inc.
We are a family business that was founded in 1965 By Normand and Pearl Cusson (still owners today).
The business is now run by their children.
We are known for our fresh cooked Peanuts and Cashews; cooked and packaged daily
We are also known for our Salty White Pistachios - they are unique and delicious.
Also, we sell candy in every variety imaginable, including some old-fashioned, hard-to-find bars and treats!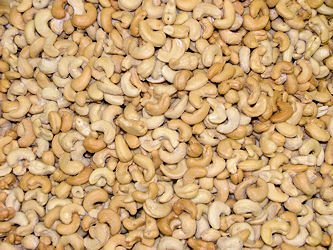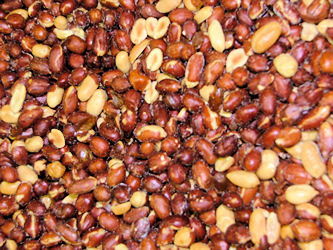 Salty White Pistachios are BACK IN STOCK!!!
SHOP ONLINE!! Click here to see our Specialties Page - You can purchase our Specialties online!

Our Products Include Everything on the Table Below, plus more!
| | | | | |
| --- | --- | --- | --- | --- |
| Almond Joy | Wonka Bars | Cotton candy | Lifesavers cont. | Goetzs Caramel cremes |
| Babe Ruth | York Mints | Sugar free Very Berry | Tangy | Chocolate cellas cherries |
| Butterfingers | Spree | Orbit Gum | Winto | Cowtails |
| Caramellos | Spree Chewy | Bubble | Wild berry | Hershey asst miniatures |
| Caramellos King size | Sweettarts | Cinnamon | Wild cherry | Lindt truffle in 7 Flavors |
| Chunky | Charleston chew Vanilla | Citrus | Tropical fruit | Mentos |
| Fastbreak | Charleston strawberry | Peppermint | Sweet mint | 5lb bags Swedish fish |
| 5th Ave | Charleston chocolate | Crystal mint | Sweet Orange mint | 5Lb bags sour patch kids |
| Heath bars | Good and Plenty | Sweetmint | Certs | Nubreath |
| Hershey Almond | Jr.Mints | Mint Mojito | Cinnamon | P.B. Buckeyes |
| Hershey milk | Snickers almond(Mars Bar) | Raspberry | Glacier | Poptarts |
| Cookies & cream | Nerd rope | Tic Tacs | Mixed fruit | Rice Krispy treats |
| Hershey plain | Hershey almond King | Altoids | Peppermint | Squirrels |
| Kit Kat | Hershey plain King | Peppermint | Wintergreen | Sunflower seeds |
| Kit Kat King | Mr Goodbar king | Spearmint | Ice breakers gum | Sunkist Fruit gems |
| M&M Milk | Gum | Cinnamon | Peppermint | Surprise bags |
| M&M Peanut | Dentyne | Wintergreen | Cinnamon | 15ct Butterfinger |
| M&M Peanut Butter | Dentyne tango | Extra Sugarfree Gum | Spearmint | 15ct Charleston |
| Mallo Cup | Dentyne Ice | Bubble | Wintergreen | 10ct reese |
| Milkyway | Artic chill | Cinnamon | Sugarless Breathsavers | 15ct nestle crunch |
| Milkyway dark | Fire | Green apple | Cinnamon | 15ct tootsie Pop |
| Mounds | Peppermint | Peppermint | Peppermint | 10ct York Mints |
| Mounds king size | shivermint | Polar Ice | Spearmint | Too Tarts |
| Necco Wafers Asst | Spearmint | Spearmint | Citrus | Trails Best 2/ 1.00 |
| Necco wafers Chocolate | Vanilla ice | Watermelon | Vanilla mint | Tums |
| Nestle crunch | Freshen up | Winterfresh | Ludens Cough drops | Laffy taffy 25c |
| Nutrageous | Cinnamon | Trident Value packs | Honey lemon | 25cTeaberry Gum |
| 100 Grand | Bubble | bubble | honey licorice | Werthers |
| Payday | Peppermint | Spearmint | Menthol | Tylenol cards |
| Powerbars | Spearmint | Tropical twist | Wild Cherry | Bugles |
| Red Swedish fish | Wrigleys | Watermelon twist | Halls Cough drops | Slim Jim Meat snacks |
| Reese King size | Big red | Original | Cherry | Beef Steak |
| Reese Big cup | Doublemint | Bubblicious | Honey lemon | Beef and Cheese |
| Reeese caramel | Juicy fruit | Blue blowout | Menthol Lyptus | Pepperoni Cheese |
| Reese Peanut butter cup | Spearmint | Cotton candy | Spearmint | Giant slim |
| Reeses Pieces | Winterfresh | Gonzogrape | Ice Blue | Giant slim Nacho |
| Reese White | Eclipse | Lebron Lemonade | Vitamin c Strawberry | MILD |
| Rolo | peppermint | Paradise punch | Vitamin c Assorted | Tabasco |
| Skittles | polarize | savage apple | Rolaids | Pepperoni |
| Skor | Spearmint | Twisted tornado | Asst | Firecracker |
| Skybars | Winterfresh | Watermelon | Cherry | Pickled eggs Gallon |
| Snickers | Freedent | Wild strawberry | Regular | Polish Kielbasi Gallon |
| Snickers King | Peppermint | Bubblicious bursts | Soft cherry | Terrace sticks |
| Sour patch kids | Spearmint | Lifesavers | ODDS AND ENDS | Rosies Jerky |
| Starburst | winterfresh | Butterrum | Advil strips | Smiths Jerky |
| Take 5 | Bubble tape | Chillo | Airheads | Planters peanuts3 /99c |
| 3 Musketeers | Bubble gum | Crysto | Andes Mints | Planters Peanuts 2/.00 |
| Twix | Apple | 5 flavors | BabyBottle pop | Planters Cashews |
| Twizzlers | Watermelon | Pepo | Bazooka | Planters Kernals |
| Watchamacalit | Triple treat | Spero | Charms Blo pops | Planters Honey Roasted Peanut |